Tullio
Via Di S. Nicola da Tolentino, 26
+39 06 474 5560
Just off the Piazza Barberini, this upscale trattoria is a Roman classic around since the 1950's. Make sure to order the best fresh mozzarella north of the Amalfi Coast, prosciutto, grilled fresh porcini mushrooms (you can't find these in America), artichokes alla Romana, stuffed zucchini flowers. Great steaks and pasta's and save room for wild strawberry's when they're in season.
www.tullioristorante.it



Bistrot Del Mare
Via die Bianchi Nuovi, 51
+39 06 6819 2228
This gem of a restaurant is located between the Tiber and Piazza Navona – the freshest seafood in Rome. The sea urchin spaghetti is a great dish to share as is the
Carpaccio of raw fish and as a main dish, perfect to share is a whole fish cooked in the style called all'acqua pazza (cooked in crazy water) probably my favourite.
www.bistrotdelmare.com



Mercato Centrale Roma
Via Giovanni Giolitti, 36
It's not a restaurant but I'd be hard-pressed not to add this to the list. Mercato Centrale is a new food hall that opened in 2016,
near the Stazione Termini
. The market covers three floors, but on the first floor there are lots of stalls that highlight some of Rome's top food artisans, everything from famed pizzaiolo Gabriele Bonci's bakery serves pizza by the slice, great lasagna, and focaccia, then grab a glass at the wine bar right next to it! For a twist on pizza, try the triangular filled take on an American sandwich at the Trapizzino stall.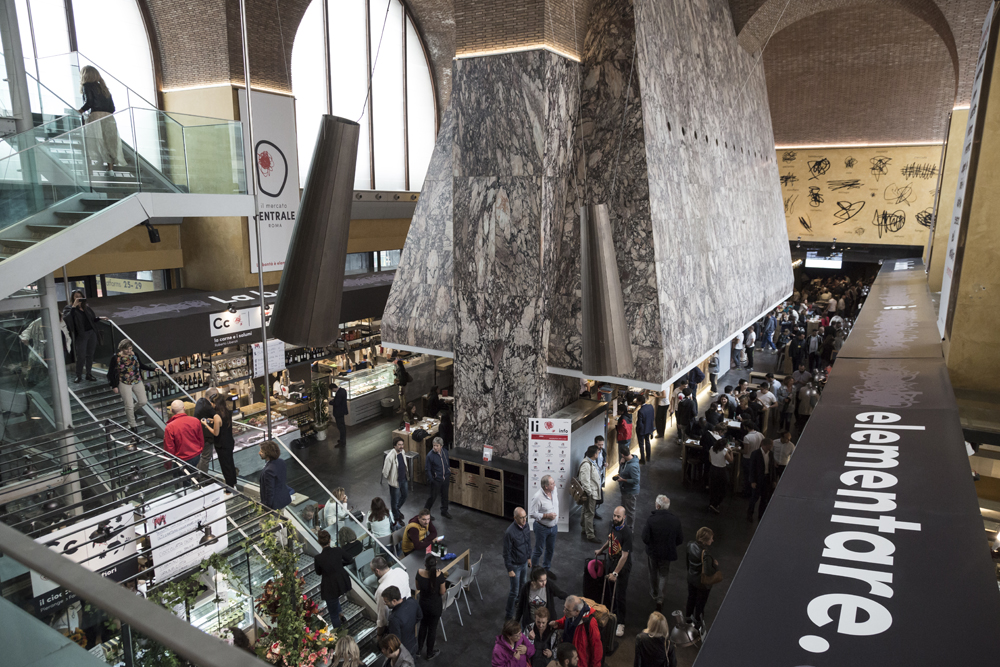 www.mercatocentrale.it



Armando al Pantheon
Salita de' Crescenzi, 31
+39 06 6880 3034
A stones throw from the Pantheon, this restaurant has been serving
traditional, old school Roman food
to locals and travellers for over fifty years, the Gargioli family has been sending out from their kitchen Roman classics like cacio pepe, spicy spaghetti ajo ojo e peperoncino (spaghetti with garlic, oil, and chilli) spaghetti alla carbonara, while as well as seasonal dishes; carciofi alla romana (slow cooked artichokes). Don't pass up the coda alla vaccinara (stewed oxtail).


Emma
Via del Monte della Farina, 28
In Rome, finding that
perfect pizza
can be a full-time job in but in my opinion, Emma, part of the Roscioli's family of restaurants in Campo De' Fiori is the place to go. The family started as bakers generations ago so a great dough shines as the cornerstone of a great pie! If you're a lover of pizza this is Mecca.
It's not your typical down and dirty, rowdy pizzeria. The restaurant is elegant, with an open feel. Here it's all about ingredients, the olive oil, the buffalo mozzarella, tomatoes and they have a great wine list at every price range. If pizza doesn't strike your fancy they also have a full menu that has a great selection of cheeses and salami's, pasta and main courses.